Description
Compact trash-can
The Baseus compact trash-can with a volume of 500 ml will perfectly keep your car clean. It fits easily into the beverage openings, side door, or armrest and can be opened with one click so you can always focus on driving.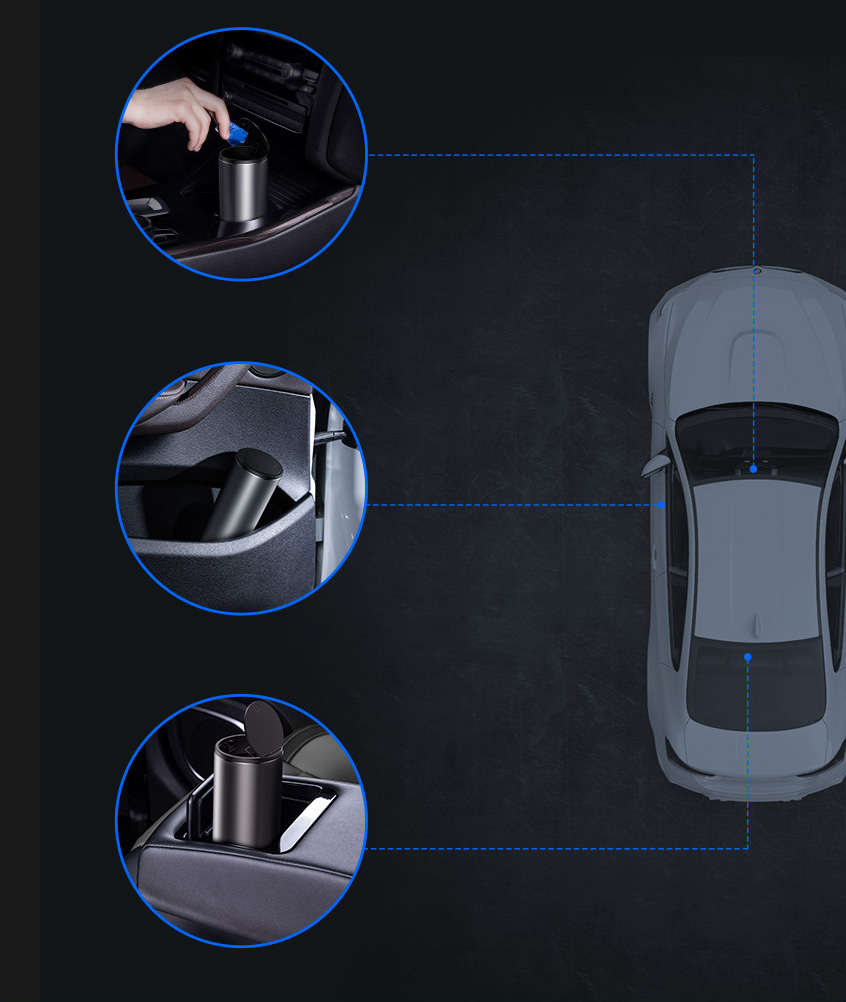 Design
Baseus car trash-can is characterized by high-quality and precise construction. Elegant and modern design makes it fit perfectly into the interior of any car.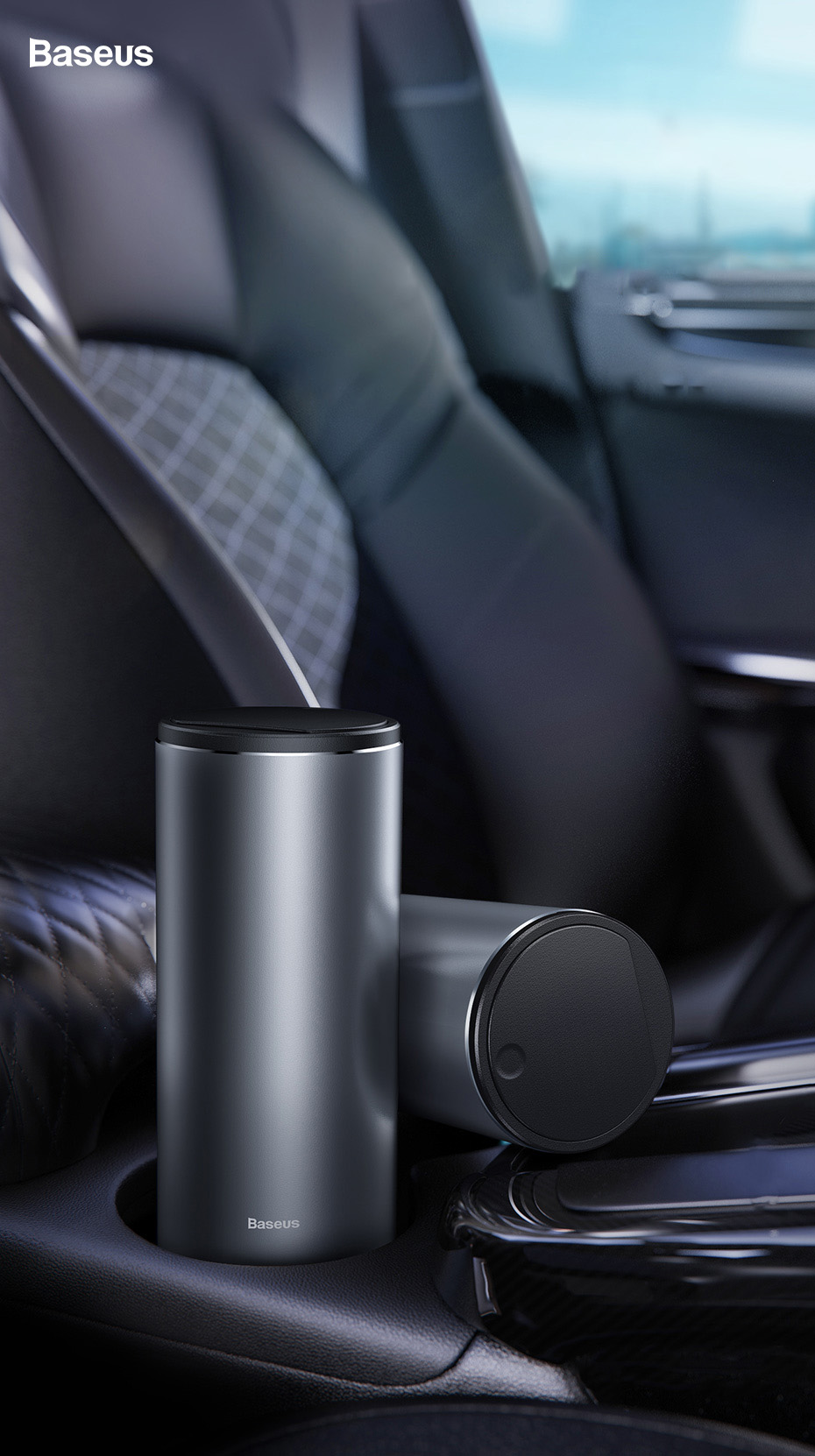 The highest quality
The lightweight and compact design is made of aluminum alloy resistant to abrasion and oxidation. The bin can be sealed tightly, thus preventing the spread of unpleasant odors inside the vehicle.